As the university's career centre, we are the interface between the worlds of higher education and work. Our team offers you help with your career, with developing your profile, and with taking your first steps in the job market. Last but not least, we are of course here to answer your questions!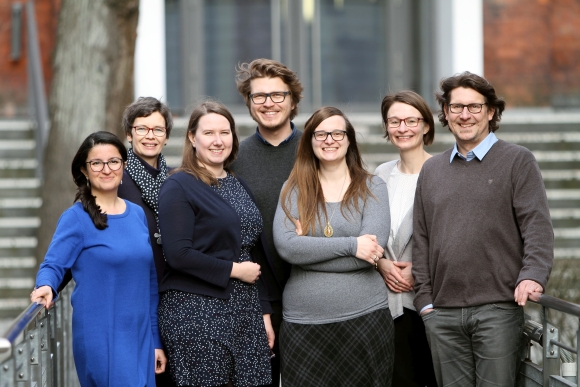 Business networking events
Information about careers
Die Zentrale Studienberatung sucht StartING@TUHH-Tutorinnen und -Tutoren. Erwerben Sie berufsrelevante Softskills in den Bereichen Gruppenleitung, Moderation, Präsentation, Kommunikation, Selbstreflexion - bewerben Sie sich für die Studiengänge CS, IIW, MB; VT, BVT oder EUT noch bis zum 28. Juni 2019 hier!
TUHH Career Center
Alongside workshops and lectures on subjects such as job hunting, application procedures and how to maximise your chances at interview, we also offer direct contact with companies. Fairs such as the TUHH Career Forum and the Stellenwerk Careers Fair provide a platform for making important face-to-face contact with various companies.
We also provide opportunities to gain practical industry experience during your degree course. The Fishing for Experience programme, for example, involves tackling real entrepreneurial and managerial issues in interdisciplinary project teams. The TUHH-PraxisPlus programme offers attractive internships with parallel coaching for Bachelor's and Master's students at the TUHH. These programmes often result in very good opportunities for dissertations, placements and jobs.
Naturally, the TUHH Career Center also offers you individual help and guidance. With application checks, career guidance to support you through decision-making and career entry, and tools to analyse your potential, you will be very well prepared.
Please do come and see us at the TUHH Career Center in the main building!